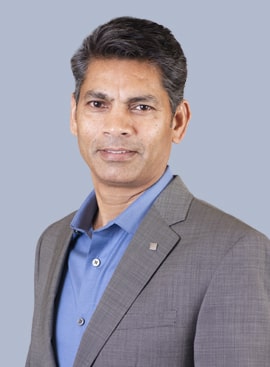 Karan Yaramada
CEO & Founder
Karan Yaramada founded Kanverse in 2020, and established Jade Global, as the Founder and CEO in 2003 with a vision and passion to deliver excellence to its customers. An alumnus of Harvard Business School, Karan exemplifies the company's deep rooted culture of maximizing value from the latest technology to address some of the biggest business challenges. Kanverse is Karan's visionary pursuit to interweave the world with the power of AI, driven by the need for safe and responsible use of this revolutionary technology.
---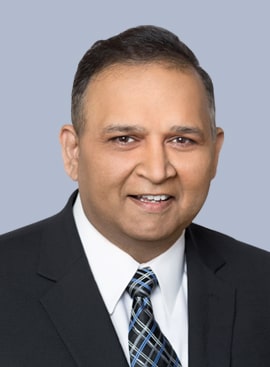 Dr. Akhil Sahai
Chief Product Officer, Founding Member
Dr. Sahai, a Founding member of Kanverse, is an accomplished executive with the 20+ years of extensive experience, of managing high growth, multi-hundred million dollar product portfolios and their GTMs at large Enterprises like LexisNexis, HP, Dell, Cisco, VMware, and of having scaled startups as Head of Products, like Gale Technologies (acquired by Dell), Perspica Inc. (acquired by Cisco) and Symphony SummitAI. He has a Ph.D. from INRIA France and an MBA from Wharton School. He has 17 technical patents, has authored a book and 80+ technical peer reviewed articles.
---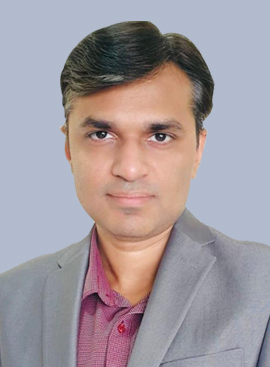 Adesh Patel
Head of Engineering, Founding member
Adesh is one of the Founding members of Kanverse. He has 14+ years of experience and is currently leading Kanverse's engineering team to define the vision and strategy for product development. He also oversees Kanverse's research in artificial intelligence, automation, analytics.
He has a wide range of experience from building consumer products, cloud applications at scale, and building intelligent services using AI. He is a developer at heart, and he continues to learn from his experiences as a developer and an organizational leader. He is a firm believer that AI will help humans achieve a lot more in the future.
---
Arvind Nehru
Chief Customer Success Officer
Arvind is a 25-year veteran of the IT industry with extensive experience in building and running businesses across Software Product and Services companies. As a Strategic Customer Success Leader, Arvind has been focusing on mining, pursuing, curating and leading business transformation initiatives using leading edge technologies for existing and prospective clients. Arvind is a passionate, hands-on, international executive who deftly leads complex global client relationships and manages Application Services Delivery spanning Solution/Offering Development, Consultative Sales & Delivery, and Service Go-To market strategy. Arvind's earlier roles included Cognitive Automation Services Leader at Automation Anywhere Strategic Client Engagement Leader at HP, and ERP Partner at KPMG.