Building digital business processes prevent the need for taking printouts for manual document processing. Building a digital-first mindset has multiple benefits - majorly, it saves time and reduces costs. Implied cost savings from reduced printing equipment usage and maintenance are exponential.
According to researchers at Xerox - "About half of the documents printed in a typical office are thrown away within 24 hours"
Consuming any form of physical paper is wasteful! Papermaking process, i.e., from forest to office, leaves a high carbon footprint on the environment. It contributes to deforestation, air pollution, water pollution, and squanders other natural resources - oil, energy, and water. In addition, the wood pulping process involved in making paper requires chlorine and produces dioxins - which are among the most toxic pollutants generated by humans.
Did you Know?
500 sheets of paper are made from 6% of a tree.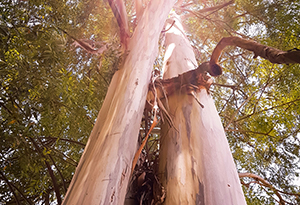 Only 40% of the wood pulp is consumed to produce paper and the remaining is wasted.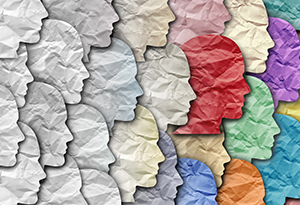 The U.S. accounts for less than 5% of the world's population but consumes 30% of the world's paper.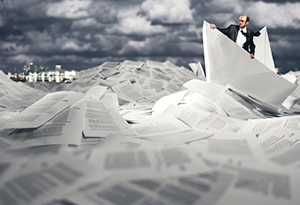 Enterprises lose about $0.06 for each paper wasted.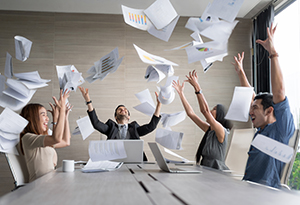 Every office worker wastes 6 sheets of paper per day on average.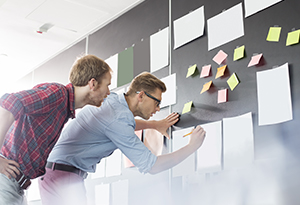 Every year, Americans discard 4 million tonnes of office paper.
A printed document is lost every 12 seconds in the U.S.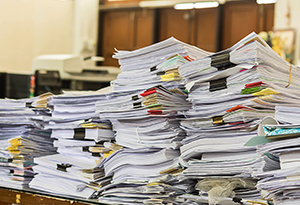 70% of U.S. businesses would fail if physical document storage units were hit by natural disasters.
IDP – Benefits of digitizing document processing to promote sustainability

Paperless document storage
Digitizing document storage saves costs and time.

Enhanced document tracking
Easily retrieve documents based on business needs.

Eliminates document printing costs
Eliminate monthly recurring costs.

Reduce reliance on printing equipment
Periodic maintenance and monitoring of printing equipment are challenging.

Promotes a culture of sustainability
Digitization builds a culture of sustainability that transfers to other functional areas.

Reduce carbon footprints
Reduce your company's carbon footprint without disrupting workflows.
Contact Us for Demo
Connect with us for a 1:1 product demonstration and understand how Kanverse AI can entirely digitize your document processing workflows.
Kanverse IDP digitizes document processing for enterprises from ingestion, classification, extraction, validation to filing. Extract data from a wide gamut of documents with up to 99.5% accuracy using its multi-stage AI engine. Say goodbye to manual entry, reduce cycle time to seconds, optimize cost by up to 80%, minimize human error, and turbocharge productivity of your team.