Kanverse Hyperautomation Platform supports various use cases across the enterprise to remove bottlenecks, streamline business processes, and minimize manual touchpoints across workflows.
Kanverse system of intelligence provides a decisioning and analytics engine, conversational and programmatic interface, out-of-box connectors for interfacing with users, and system of records where enterprise data is maintained.
How Hyperautomation works and what it means for Enterprises
Hyperautomation software unites multiple technology components for businesses. It upholds automation at its core - flanked by new cutting-edge technologies: artificial intelligence (AI), machine learning, process mining, data analytics, etc. As a result, enterprises can leapfrog the technology adoption curve by incorporating the latest technological advancements through a standalone product and realize significant operational gains.
Business Benefits

Build technology resilience
Deploy various innovative technologies as a standalone solution across business processes

Empower your employees
Eliminate time-consuming activities, employees can focus on business-critical activities

Reduce process cycle time
Automation brings agility across workflows and increases operational efficiencies

Power business decisions with AI
Automate decision making with AI and seamlessly take live data-driven decisions

Build agile business processes
Orchestrate various technology components which functions in alignment with enterprise systems

Up to 99.5% data extraction accuracy
Kanverse combines multiple AI technologies (Computer vision, ML, NLP, fuzzy logic) with OCR for the extraction.
Kanverse Auto-learning
Self-learning AI comprehends the edits made while processing documents and automatically learns from them.

Personal Identifiable Information (PII) data protection
The system identifies and redacts PII sensitive information from agents- processing documents.
Prevent document processing errors and frauds
Kanverse brings fraud detection & error prevention use cases with dedicated dashboards.

In-application collaboration
Seamlessly collaborate with cross-functional teams while processing documents.

Out-of-the-box Business Rule framework
Automatically verify and validate extracted data before publishing into systems of records.

Highly Scalable Platform
SaaS multi-tenant architecture provisions endless scalability based on changing business requirements.

Plug and Play Experience with Prebuilt Connectors
Oracle EBS, Oracle Fusion, NetSuite, Microsoft Dynamics, Majesco, etc.

Security and Compliance
Complies with prescribed GDPR data protection laws. Connects with 3rd party applications inside a hardened and secured environment.
AI-powered Document Processing Automation
Kanverse IDP digitizes document processing for enterprises from ingestion, classification, extraction, validation to filing. Kanverse IDP handles a variety of documents, namely Invoices, Purchase Orders, Quotations and the like. The entire process is powered by Artificial Intelligence (AI) and advanced machine learning (ML) algorithms to make business processes more resilient to disruptions, optimize cost, minimize human error and help mitigate risks.
Learn More
Free Trial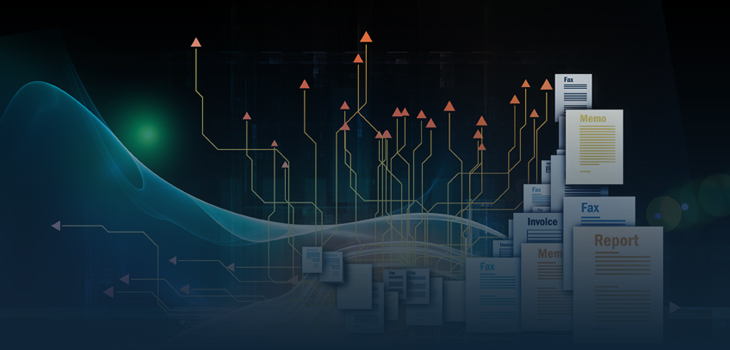 Contact Us for Demo
Connect with us for a 1:1 product demonstration and understand how Kanverse AI can entirely digitize your document processing workflows.
Kanverse IDP digitizes document processing for enterprises from ingestion, classification, extraction, validation to filing. Extract data from a wide gamut of documents with up to 99.5% accuracy using its multi-stage AI engine. Say goodbye to manual entry, reduce cycle time to seconds, optimize cost by up to 80%, minimize human error, and turbocharge productivity of your team.