In today's business world, accounts payable managers are tasked with more responsibilities than ever before. With invoice processing automation, you can eliminate many of the manual tasks that are eating up your time and limiting your productivity. Learn how touchless invoice processing can be achieved by your accounts payable department with AI and automation.
Definition: Invoice Processing in Accounts Payable Department
To define invoice processing, it's an Accounts Payable function that consists of various steps from the time a vendor invoice is received to the payment made and recorded in the general ledger.
Every Accounts Payable department in the organization maintains its specific process workflow that is carried out for approval and payment of the invoices received by the suppliers.
An accounts payable process worfklow chart is a structured guide detailing the steps on how accounts payable department processes vendor invoices.
Example of an invoice processing steps:
Invoice Capture – Invoices are first captured with GL code and then matched with supporting documents like POs or other receipts.
Approvers into the act – Invoices are then sent to the authorized approvers to approve or reject them.
Entered in a Financial system – Post authorization, invoices are submitted for payment in a financial system.
Invoices Payment Process – Invoices are then processed for common payment methods like check, ACH, or via wire transfer.
Audits – Invoices are then later archived with payment information in the maintained GL and kept for audit purposes.
Invoice Processing Automation for Accounts Payable
In today's fast-paced business world, it's more important than ever to automate time-consuming tasks wherever possible. For accounts payable managers, that means automating invoice processing. By using accounts payable invoice automation platform, you can eliminate the need for manual data entry and speed up the entire payment process. Although, according to Levvel Research, it is estimated that more than 45% of organizations have yet to take advantage of AP automation platform and automate their accounts payable processes.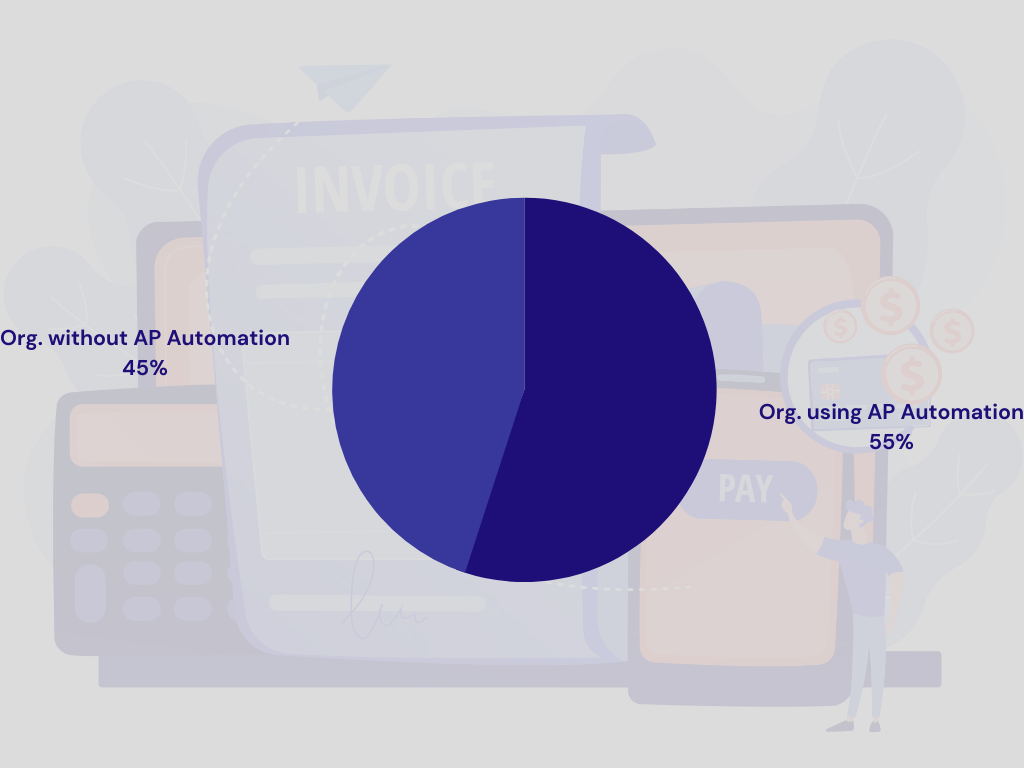 Till today, around 24% of AP departments in the organization only scan and email their invoices and 23% of others rely on manual processing. Manual processes incur a huge amount of cost which touch around $10 to process one invoice, especially when there is a plethora of invoices to be processed. Automating the process cuts down the expense by 79% with around $2.07 per invoice processing.
Here are some of the common advantages of automating the tasks of invoice processing workflow:
1. Extract relevant data & information: One of the most important advantages an organization can take out of automating invoice processing is to extract relevant data and information from the invoices and file them in a standardized format that can assist the reviewers and approvers. AI-powered invoice processing platform such as Kanverse.ai can be trained to extract all the specific data from the plethora of invoices in various formats.
2. Accurate three-way matching: Digitally storing all the data pertaining to respective transactions in the same place makes the three-way comparisons of the invoices faster and more accurate. This can be done only through ated AI-based software without any manual intervention to repeatedly go through the matching process and clear out each transaction. The whole workflow can be integrated with databases and other accounting systems as well.
3. No more delayed approvals: Streamlining the invoice processing workflow with automation help speed-up the approval process that can avoid delays. Contingencies detection and reminders set up in the workflow can eliminate bottlenecks and make the process smoother. Tying the setup with digital signatures and forms can enable on-the-go approvals from all the tenets to continue running the approval process.
4. Fraud detection: Automating the invoice processing workflows can help detect the fraud and eliminate the same. The automated process improves the visibility of the multiple checkpoints and anything irregular can then be flagged during the three-way matching itself. Digital signatures and verification can also prevent both internal/external frauds and associated losses.
Looking for an AI based solution to automate invoice processing? Give Kanverse.ai a try for higher accuracy, greater flexibility, post-processing, and a broad set of integrations with other Accounting, ERP systems & more!
Benefits of Invoice Processing Automation for Accounts Payable Function
Automated invoice processing platform helps the AP team to streamline the complete AP processes. From adding more control over internal teams processing functionalities to improving the processing speed of vendor invoices, the AP Automation has this and much more benefits to offer for the AP teams. 
These systems also help the AP teams automate capture, coding, and sending of invoices to the respective approvers after which they get ingested into the financial systems for processing the payments.
Automating the invoice management process, AP teams can:
Process invoices faster and efficiently
Avoid loss of invoices and go back and forth with vendors for duplicates
Achieve error-free processes
Completely eliminate late fees by paying on time
Build a scope for getting early payment discounts
Eliminate manual data keying or entry and avoid re-entries too
Avoid repetitive data entry processes and focus on other productive business opportunities
Build a productive and collaborative environment
Shorten the long processing cycle time from days to seconds
eBook Alert: Get access to this eBook which talks about the top 5 advantages that Invoice Processing Automation can help you and your AP team. Download it here.
Resolution to traditional invoice processing pain points and newly created business value is catching the attention of process managers and digital transformation officers who desire to be the critical change agents to drive enterprise-wide digitization initiatives. It changes the assumptions about traditional invoice processing, enhances collaboration between teams, and challenges the conventional mindset of what was once considered an operational AP cost center which most enterprises must endure.
Kanverse AP Invoice Automation approach combines AI (Computer Vision, NLP, Fuzzy logic, ML) technologies with automation. It helps organizations achieve a paradigm shift over traditional invoice processing ways, unlocking their value in real-time.
Usher in zero-touch invoice processing with Kanverse. Ingest, extract, validate, and publish without manual interventions. Reduce cycle time, increase efficiency, reduce invoice processing errors, meet global compliance standards, and save costs.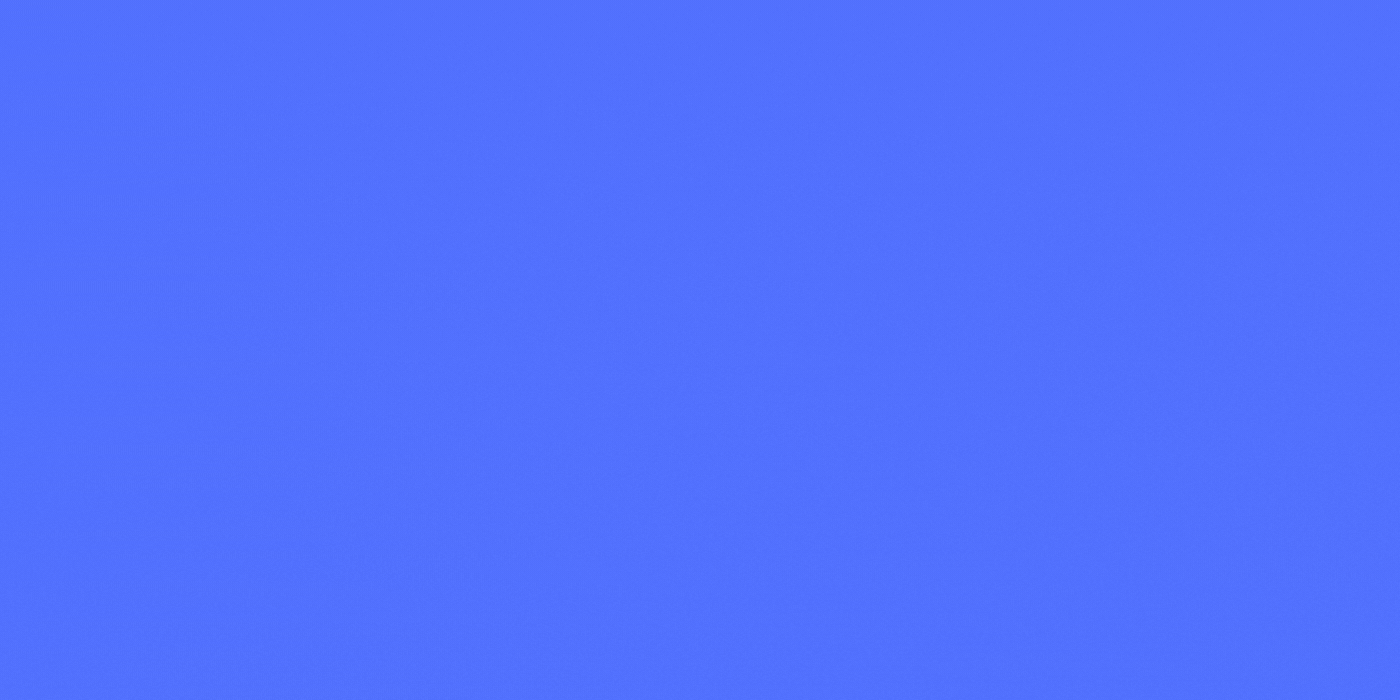 OCR for Invoice Processing
Utilizing advanced AI technologies like Computer Vision and NLP, Kanverse's AP Invoice Automation employs OCR for invoice processing, enabling seamless extraction, validation, and publication without manual intervention. This enhances efficiency, minimizes errors, ensures compliance, and drives cost savings for organizations transitioning from traditional methods.
 
Kanverse Accounts Payable Invoice Automation digitizes document processing for enterprises from ingestion, classification, extraction, validation to filing. Extract data from a wide gamut of documents with up to 99.5% accuracy using its multi-stage AI engine. Say goodbye to manual entry, reduce cycle time to seconds, optimize cost by up to 80%, minimize human error, and turbocharge productivity of your team.
Schedule a demo with us today to find out more.
About the Author
Himanshu Naidu, Product Marketing, Kanverse.ai